TOPAZ BIETET KLARE LÖSUNGEN FÜR PET-VERPACKUNGEN
Lernen Sie Topaz kennen, eine dünne Folie, die die außergewöhnlichen optischen Eigenschaften mit der zuverlässigen Versiegelung von PET-Schalen vereint
Plastopil's Topaz lidding films offer a complete portfolio of extremely thin gauge film products, combining exceptional optical properties with consistent sealing to PET. Topaz film's range of barrier parameters makes it ideally suited for food packaging; as lidding film for frozen and chilled ready meals, fresh cut produce & fruit, as well as processed and fresh meat, poultry & seafood.
Product Features
Seals to mono APET and APET sealing layer
Range of seal types including burst peel, locked seal and reclosable
Excellent transparency, gloss & clarity
Low seal initiation temperature, suitable for thin APET
Secure hermetic sealing properties can seal through fat and food residue
Different barrier levels, including HB - high barrier, MB - medium barrier and LB - low barrier
High barrier ideal for MAP applications to optimize product shelf-life
Dual ovenability – microwave and oven, withstanding temperatures from -40°C to 220°C
Excellent film flatness and stiffness
Source reduction, low carbon foot print, low disposal cost by weight
Excellent anti-fog for chilled products
Laser perforation for pressure release or breathable EMAP/CAP packaging
Printable for package presence enhancement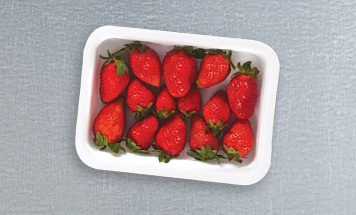 KONTAKT
Möchten Sie mehr über unsere Verpackungslösungen für gekühlte Lebensmittel erfahren? Wir freuen uns, von Ihnen zu hören!
EUROPA

Plastopil BV
De Steiger 46
1351 AC Almere
Niederlande
Tel: +31 36 767 1000
Fax:+31 36 540 4800
ISRAEL

Plastopil Hazorea
Company Ltd.
Hazorea 3658100
Israel
Tel: +972 4 959 8800
Fax:+972 4 989 4250
NORDAMERIKA
Plastopil Inc.
U.S.A.
Tel: +800 659 5785